Real Science
Exactly 20 years ago, the East Coast was hit by a huge blizzard similar to what is forecast this weekend. Climate experts immediately blamed it on global warming.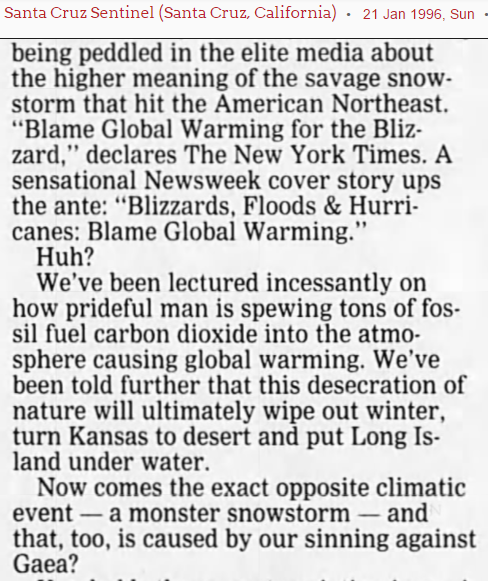 21 Jan 1996, Page 10 – at Newspapers.com
Four years later, experts said that children just won't know what snow is.
Monday 20 March 2000

the warming is so far manifesting itself more in winters which are less cold than in much hotter summers. According to Dr David Viner, a senior research scientist at the climatic research unit (CRU) of the University of East Anglia,within a few years winter snowfall will become "a very rare and exciting event".

"Children just aren't going to know what snow is," he said.

Snowfalls are now just a thing of the past – Environment – The Independent
Five years later the IPCC said that global warming will reduce cold and heavy snowstorms.
View original post 234 more words