Real Science
In the 1960's and 1970's there was a 100% consensus that the Earth was cooling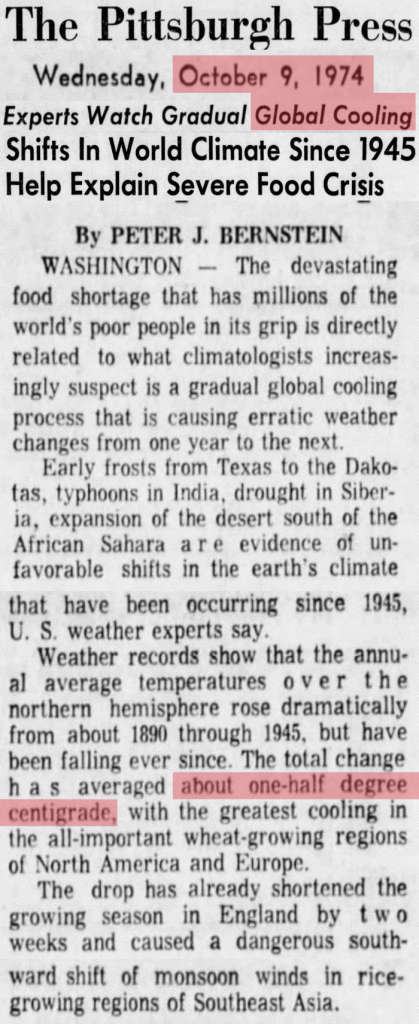 9 Oct 1974, Page 25 – at Newspapers.com
The National Academy of Sciences showed this in their 1975 report.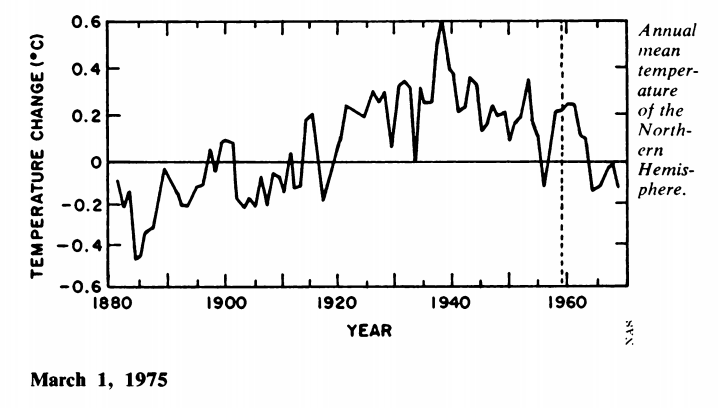 The New York Times began reporting on this in the early 1960's.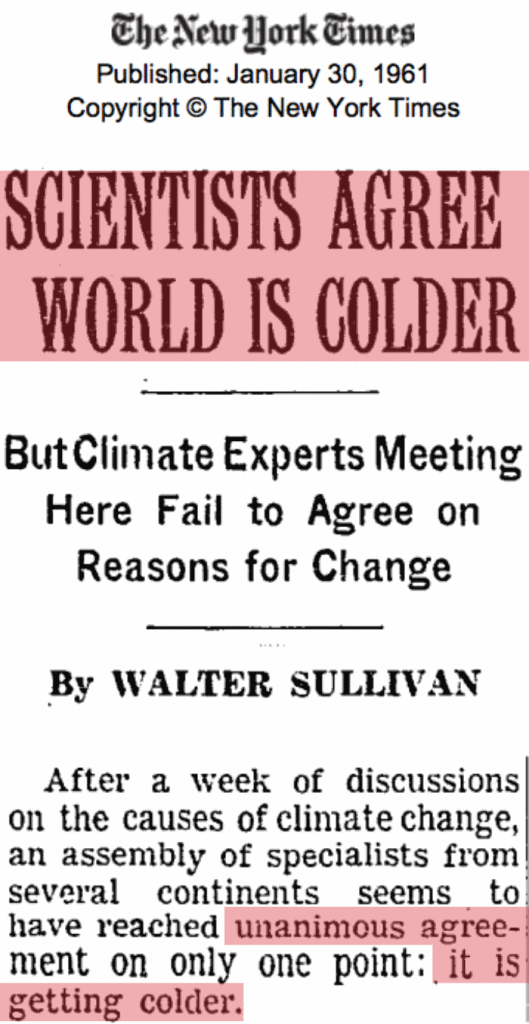 SCIENTISTS AGREE WORLD IS COLDER
This doesn't fit the current needs of NASA, so they simply altered the data to make the cooling disappear.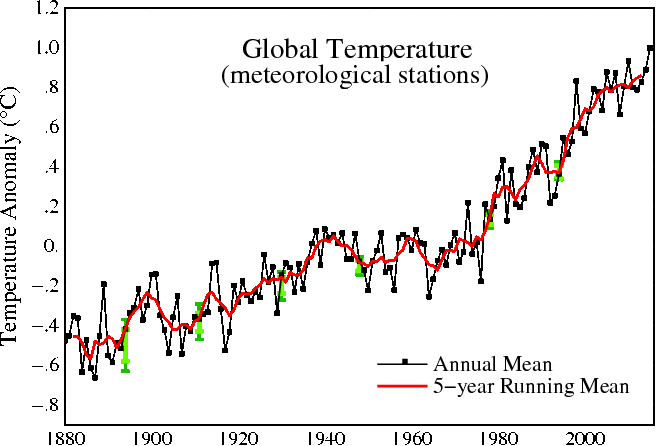 Over the last 15 years, NASA has doubled 1880-2000 warming, by replacing rural stations with UHI infected ones.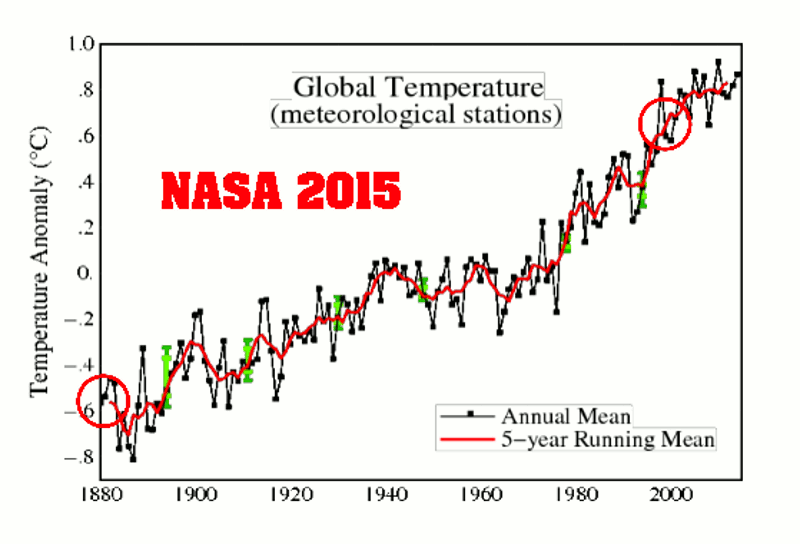 2001 version : Fig.A.ps
Global warming has very little to do with science, and very much to do with politics.