Science Matters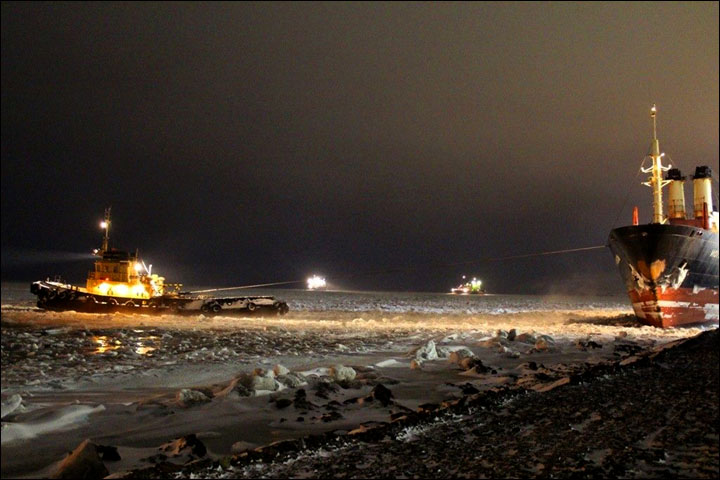 Vessels Kapitan Dranitsyn and Admiral Makarov 'marooned' in east for the rest of winter after getting trapped off Chukotka.
Russian Convoy Takes Advantage of Reduced Arctic Ice Extent
In the first such crossing since Soviet times, the convoy had earlier delivered supplies for the world's first floating heat and power plant to be assembled in Chukotka, Russia's most easternmost region, after a successful journey from Arkhangelsk to Pevek lasting from 14 December to 7 January.
The ease of the sailing was seen as a sign that climate warming in the Arctic can open up shipping lanes even in midwinter.  From the Siberian Times, Blow to Northern Sea Route as voyages of two icebreakers are… broken by ice
Reports of Arctic Ice Demise Prove Premature
But, despite significant temperature rises across the northern latitudes in recent years, the vessels became quickly stuck in thick, compressed ice on their return journey.
View original post 583 more words