NOT A LOT OF PEOPLE KNOW THAT
By Paul Homewood
Another highly misleading BBC report:
Green Party MP Caroline Lucas has said that energy generated from onshore wind is cheaper than other forms of renewable energy.
What are the figures behind the claim?
Renewable, or 'green' energy is generated from natural resources like the sun, wind and water, so they are restored and never run out – unlike fossil fuels.
The government's Department for Business, Energy and Industrial Strategy (BEIS) has published projections on costs for projects starting in 2020.
These include a breakdown of how much it could cost to generate a megawatt hour (MWh) of electricity according to different energy types.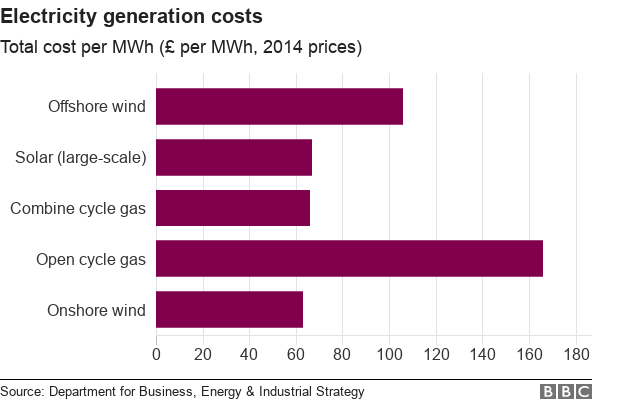 The estimates by BEIS show that it will cost £63 to generate a megawatt hour of electricity using onshore wind energy, reinforcing Caroline Lucas's claim.
It's the cheapest renewable power source listed, in comparison with £106 for offshore wind.
These figures do account for…
View original post 271 more words